Gandalf Goat's Milk Soap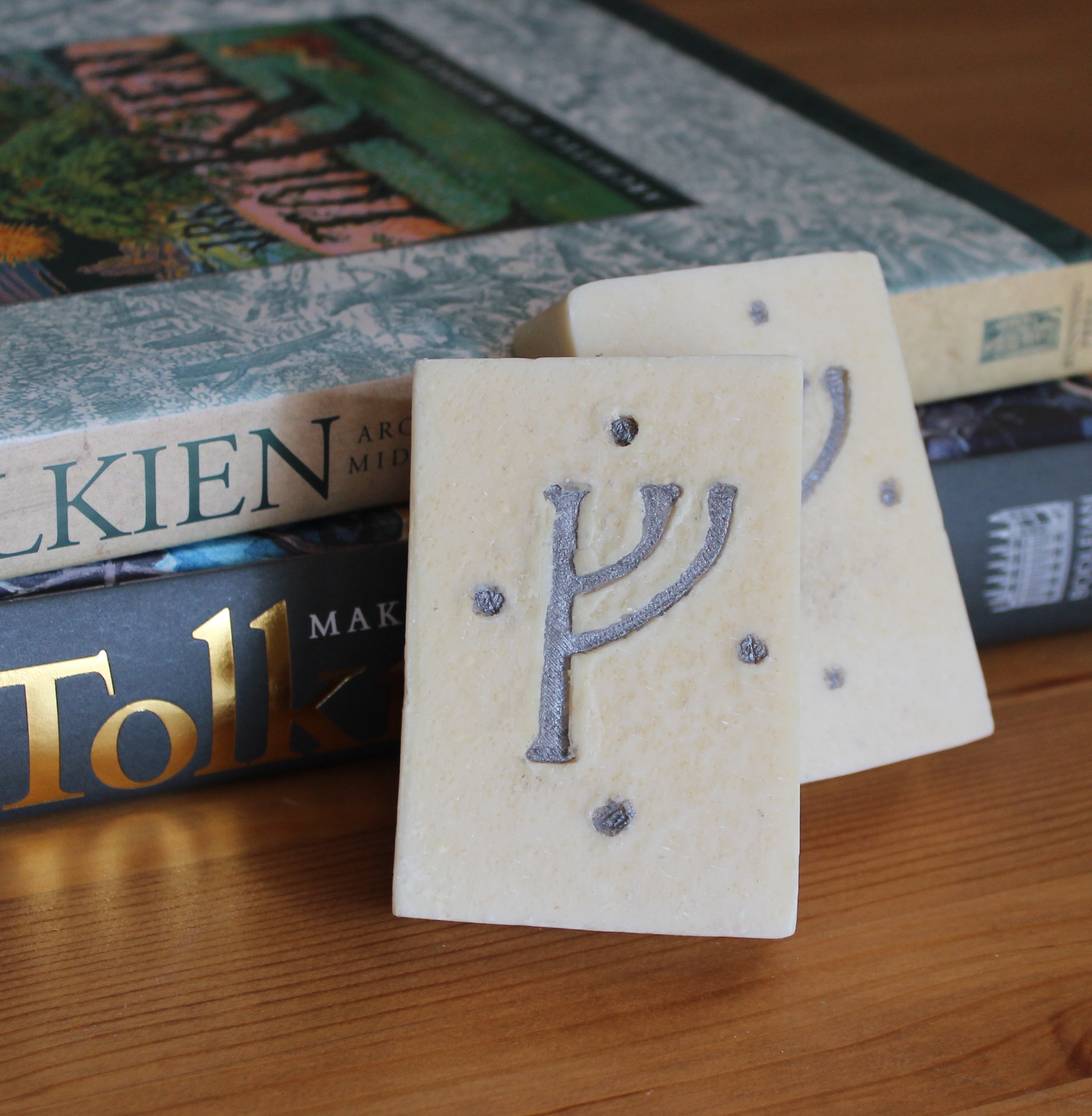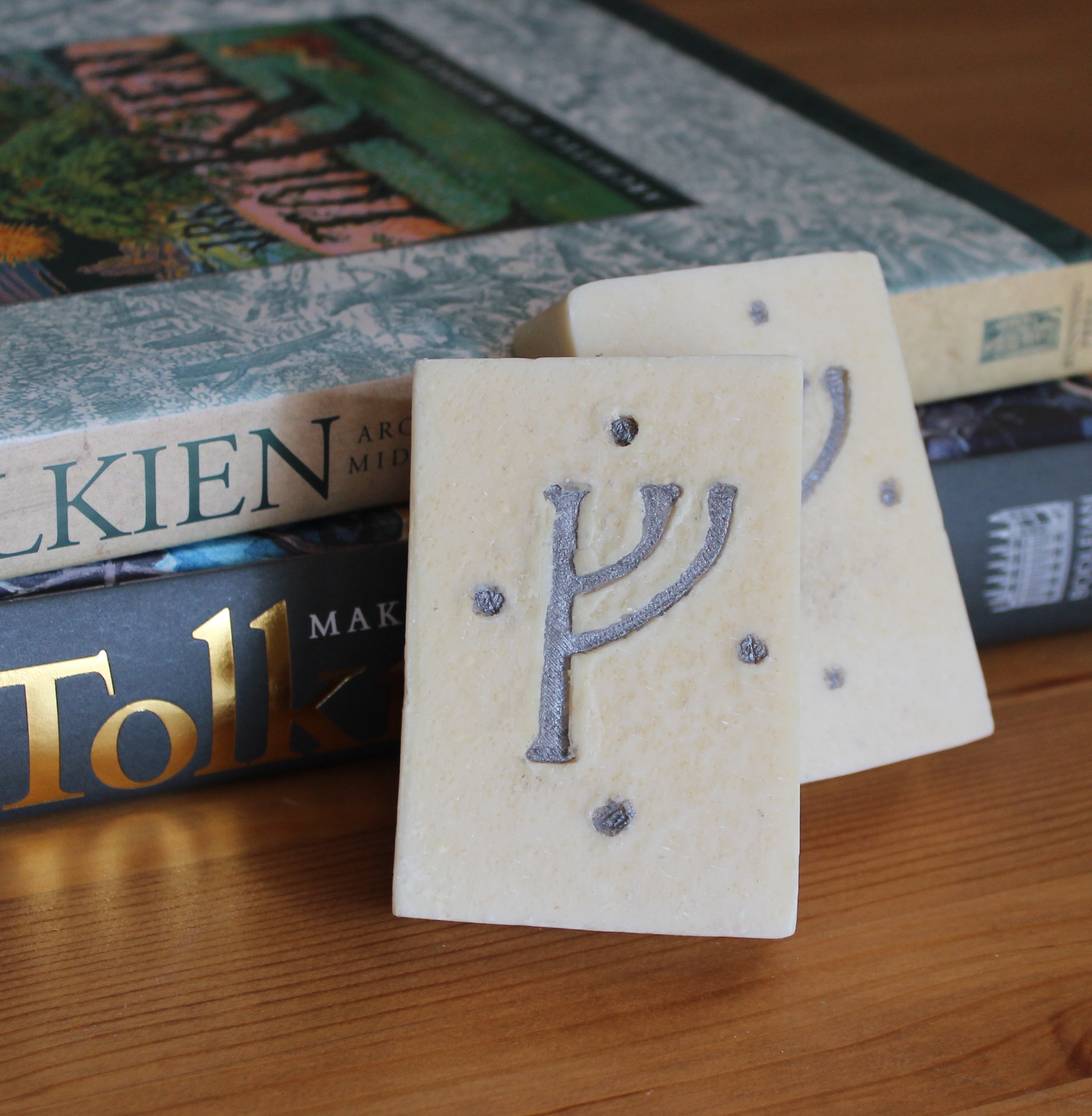 Gandalf the Grey, called Mithrandir by the Elves, Tharkun by the Dwarves, and Greyhame by the Rohirrim, walked Middle Earth bringing hope and inspiration to his people. His soap is scented with white tea and ginger, and stamped with his G rune.
With over an ounce of moisturizing goat's milk in every bar, this bar will leave you feeling ready for whatever mad quest the wizard will bring to your door!
Buying a gift? Add a muslin gift bag that reads" I am a servant of the secret fire, wielder of the secret flame of Anor. You cannot pass!" to your soap order.
Pro Tip: As with all bar soaps, these soaps last over twice as long if they are kept dry between uses on a well designed, no waste soap dish that drains water away.
Ingredients: Saponified Olive Oil, Saponified Coconut Oil, Goat's Milk, Saponified Shea Butter, Fragrance, Pigment, Mica
Soap weighs approximately 4 ounces and is 3.25"L x 2.25"W x 1"H.
This is a handcrafted soap produced in small batches. Variations in color or shape from bar to bar and batch to batch are part of the natural beauty.