Lady Macbeth Goat's Milk Soap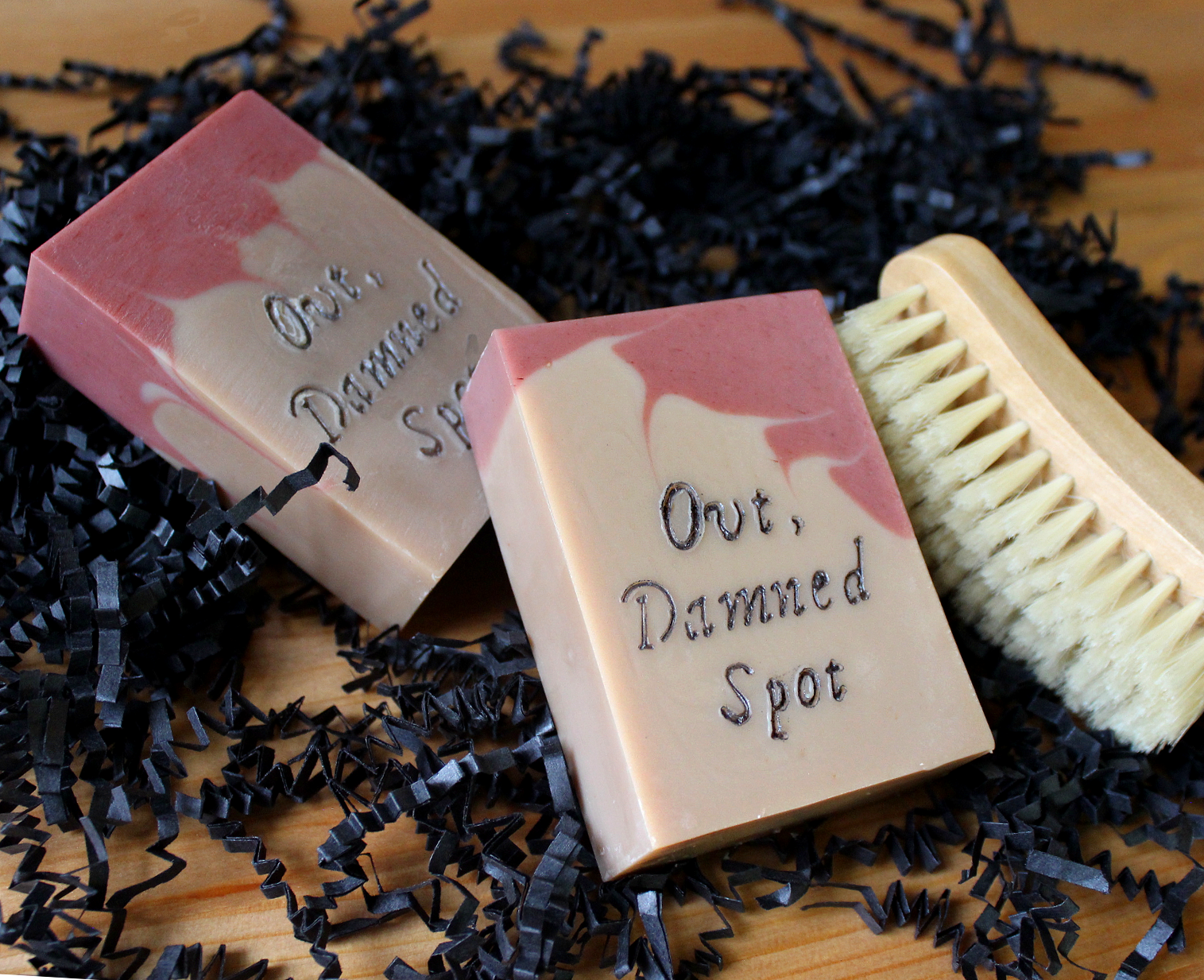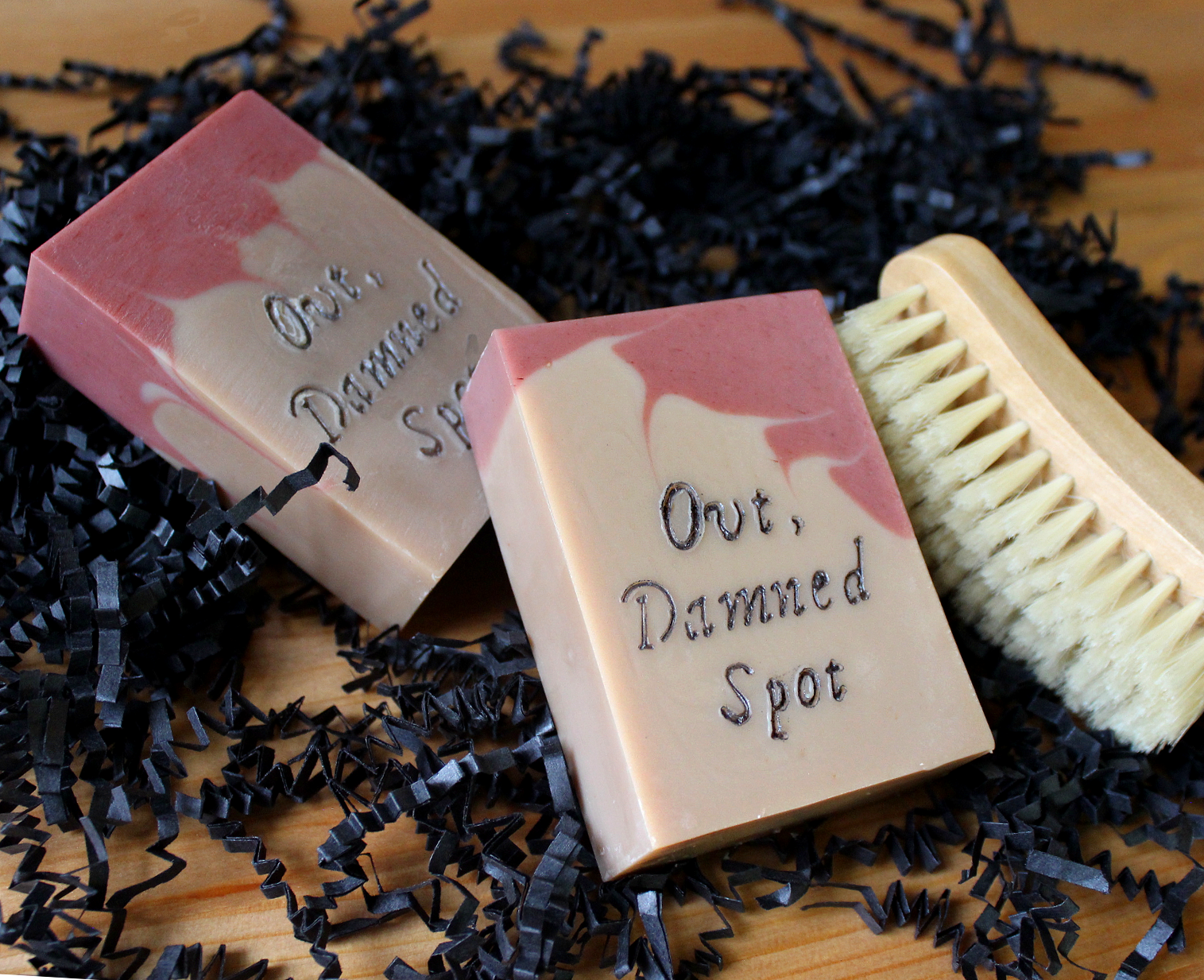 Lady Macbeth Goat's Milk Soap
"Out, damned spot!" cries Lady Macbeth in the throes of her madness. "All the perfumes of Arabia will not sweeten this little hand".
Lucky for you, you've got a bar of this luxurious goat's milk soap to sweeten your hand(s). (And also you probably didn't help to murder the King of Scotland.)
With over an ounce of goat's milk in every bar, scented with oatmeal and honey, and stamped with Lady M's immortal phrase, this soap will leave your skin fresh and clean. A great gift for the Shakespeare fan in your life, or your friend with an excellent sense of humor.
Pro Tip: As with all bar soaps, these soaps last over twice as long if they are kept dry between uses on a well designed, no waste soap dish that drains water away.
Ingredients: Saponified Olive Oil, Saponified Coconut Oil, Goat's Milk, Saponified Shea Butter, Fragrance, Pigment, Mica
Soap weighs approximately 4 ounces and is 3.25"L x 2.25"W x .75"H.
This is a handcrafted soap produced in small batches. Variations in color or shape from bar to bar and batch to batch are part of the natural beauty.