Small Pride and Prejudice Goats Milk Soap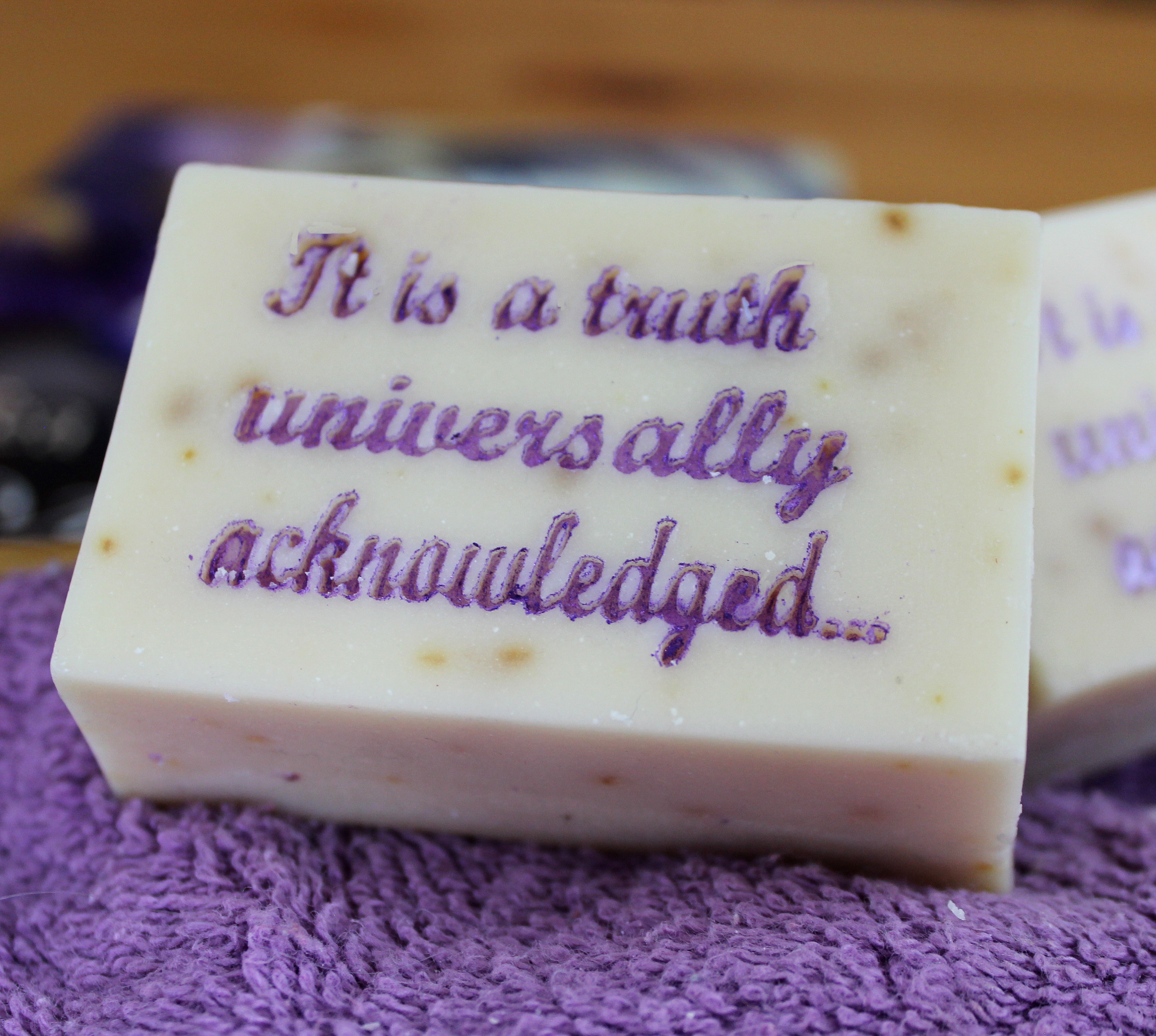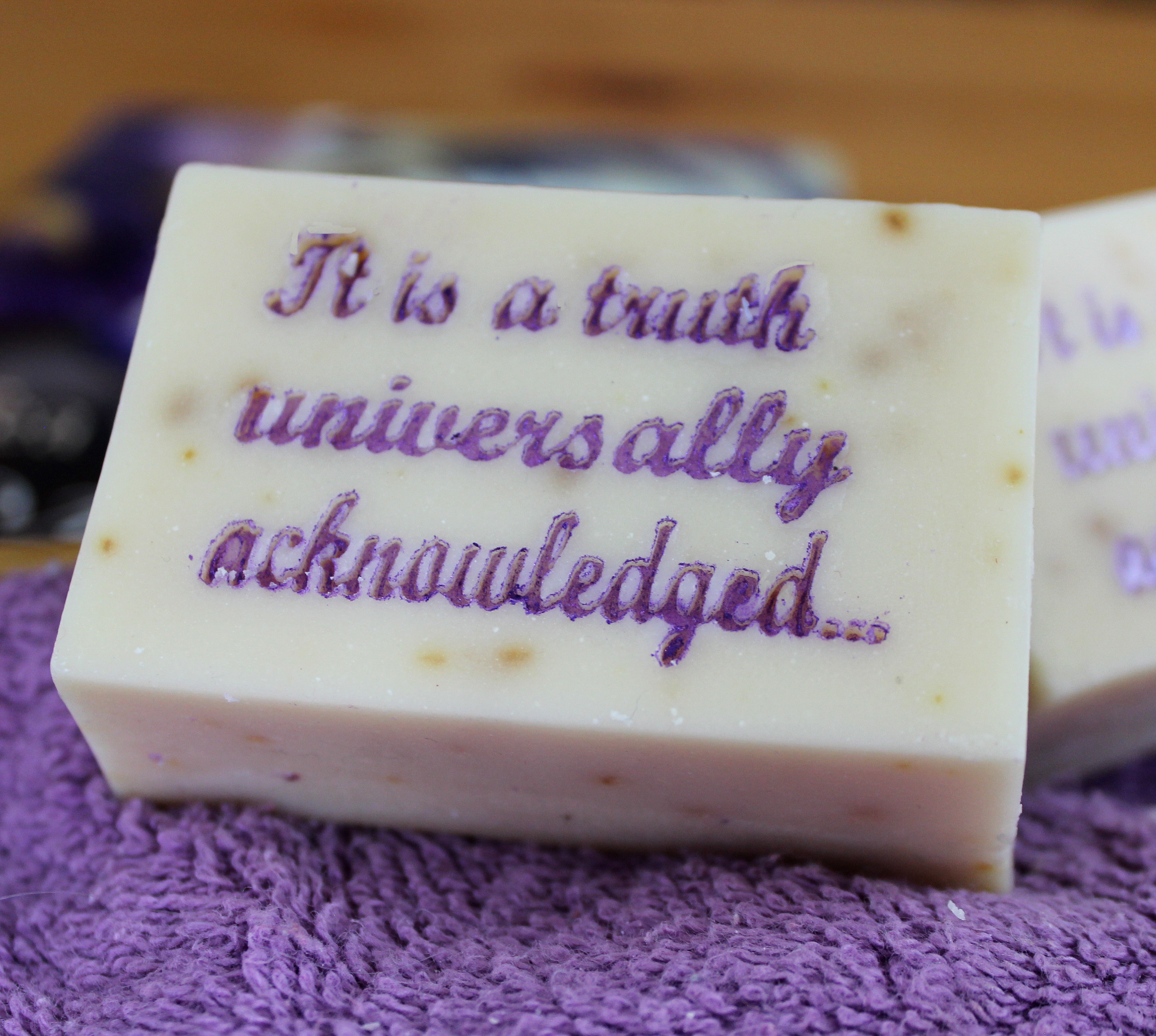 Small Pride and Prejudice Goats Milk Soap
At last, our Pride and Prejudice Goat's Milk Soap is available in a guest size! The perfect hostess gift. Made with naturally exfoliating almond meal and scented with gentle lavender, you'll be ready for the Netherfield Ball in no time.
Perfect to adorn your own bathroom sink, impress your guests with your literary knowledge, or to contribute to the glittering hoard of your "difficult to buy for" book nerd friend or family member.
Pro Tip: As with all bar soaps, these soaps last over twice as long if they are kept dry between uses on a well designed, no waste soap dish that drains water away.
Ingredients: Saponified Olive Oil, Saponified Coconut Oil, Goat's Milk, Saponified Shea Butter, Fragrance, Pigment, Mica
Each bar is approximately 3.25 ounces and measures 1" x 2" x .75".
This is a handcrafted soap produced in small batches. Variations in color or shape from bar to bar and batch to batch are part of the natural beauty.