Scourgify Goat's Milk Soap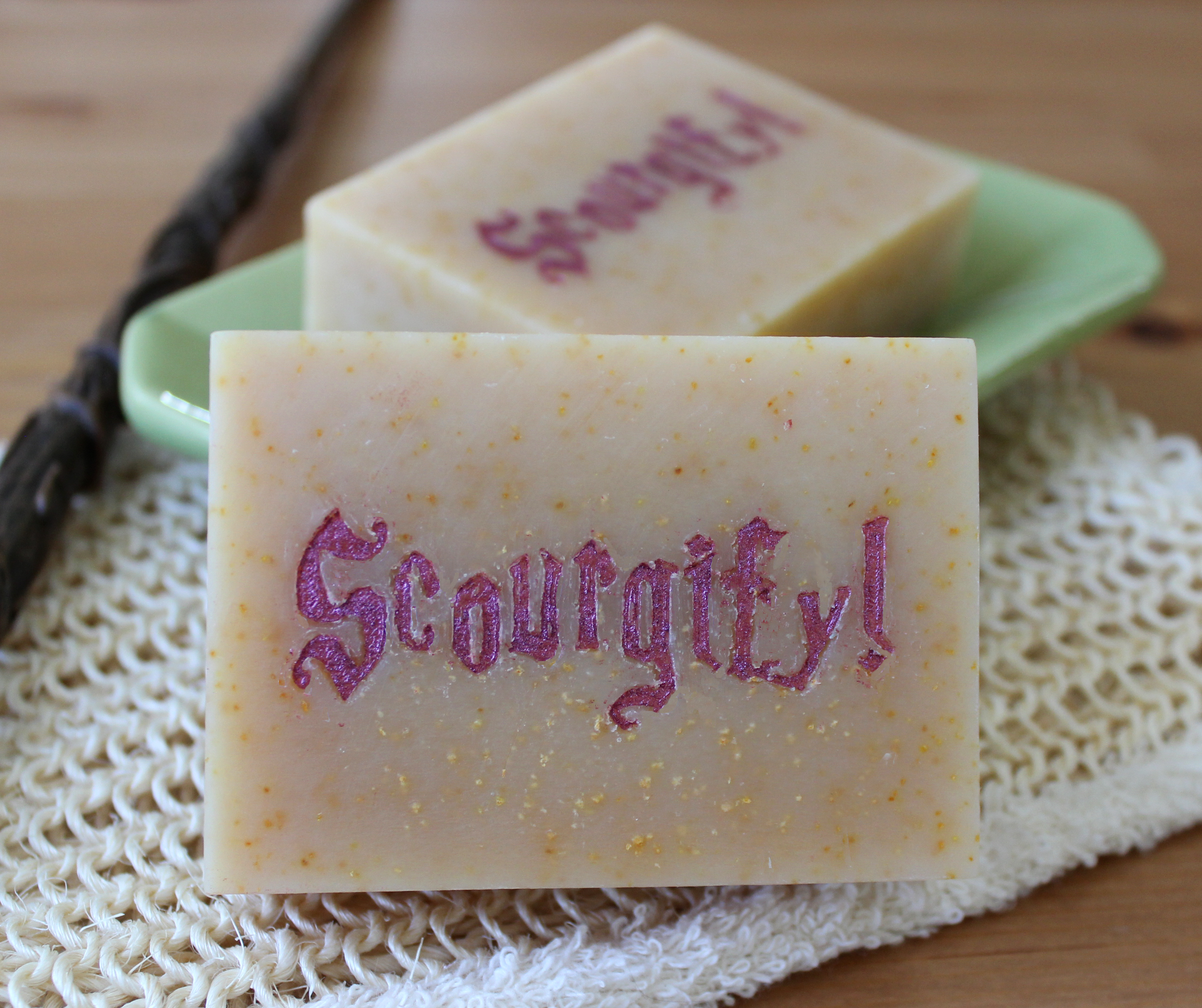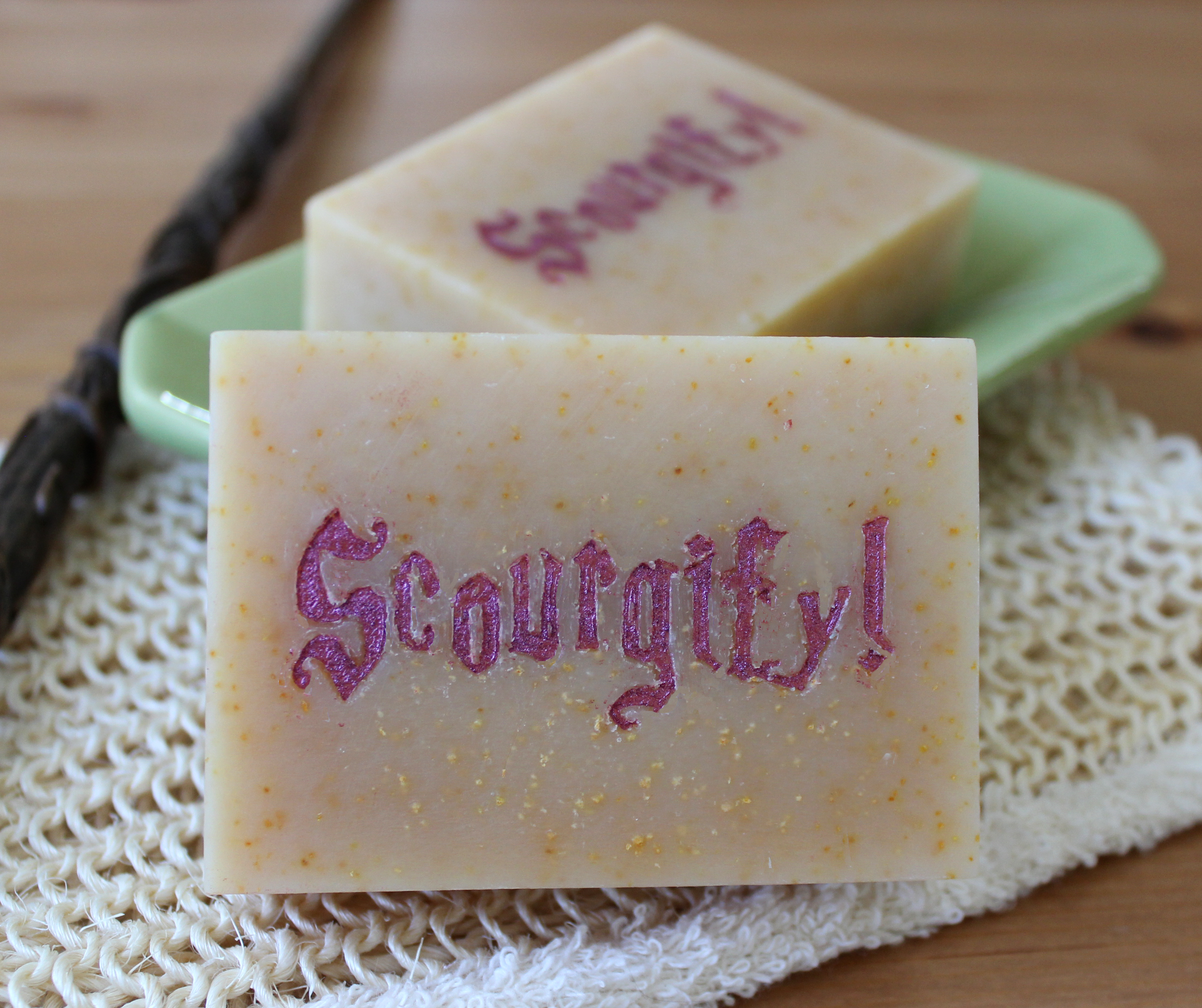 Scourgify Goat's Milk Soap
Scourgify is a lovely creamy bar made with goat's milk (over an ounce in every bar), lightly exfoliating lemon peel, and scented with uplifting Japanese Yuzu (a bright citrus scent). The top is stamped with red mica for extra flair.
If Molly Weasley didn't have a magic wand, this is the soap that she would have kept around the Burrow. Alas, we muggles have to get clean the hard way. Perfect to brighten up your bathroom or kitchen sink, or to test your guest's Harry Potter knowledge.
Buying a gift? Add a muslin gift bag specially printed with a quote from The Chamber of Secrets to your soap order!
Pro Tip: As with all bar soaps, these soaps last over twice as long if they are kept dry between uses on a well designed, no waste soap dish that drains water away.
Ingredients: Saponified Olive Oil, Saponified Coconut Oil, Goat's Milk, Saponified Shea Butter, Fragrance, Lemon Peel, Mica
Soap weighs approximately 4 ounces and is 3.25"L x 2.25"W x 1"H.
This is a handcrafted cold process soap produced in small batches. Due to its handmade nature, variations in color or shape from bar to bar and batch to batch are part of the natural beauty.